The Most Beautiful China--Visiting Arxan·an Experiencing Area for Health and Ecological Civilization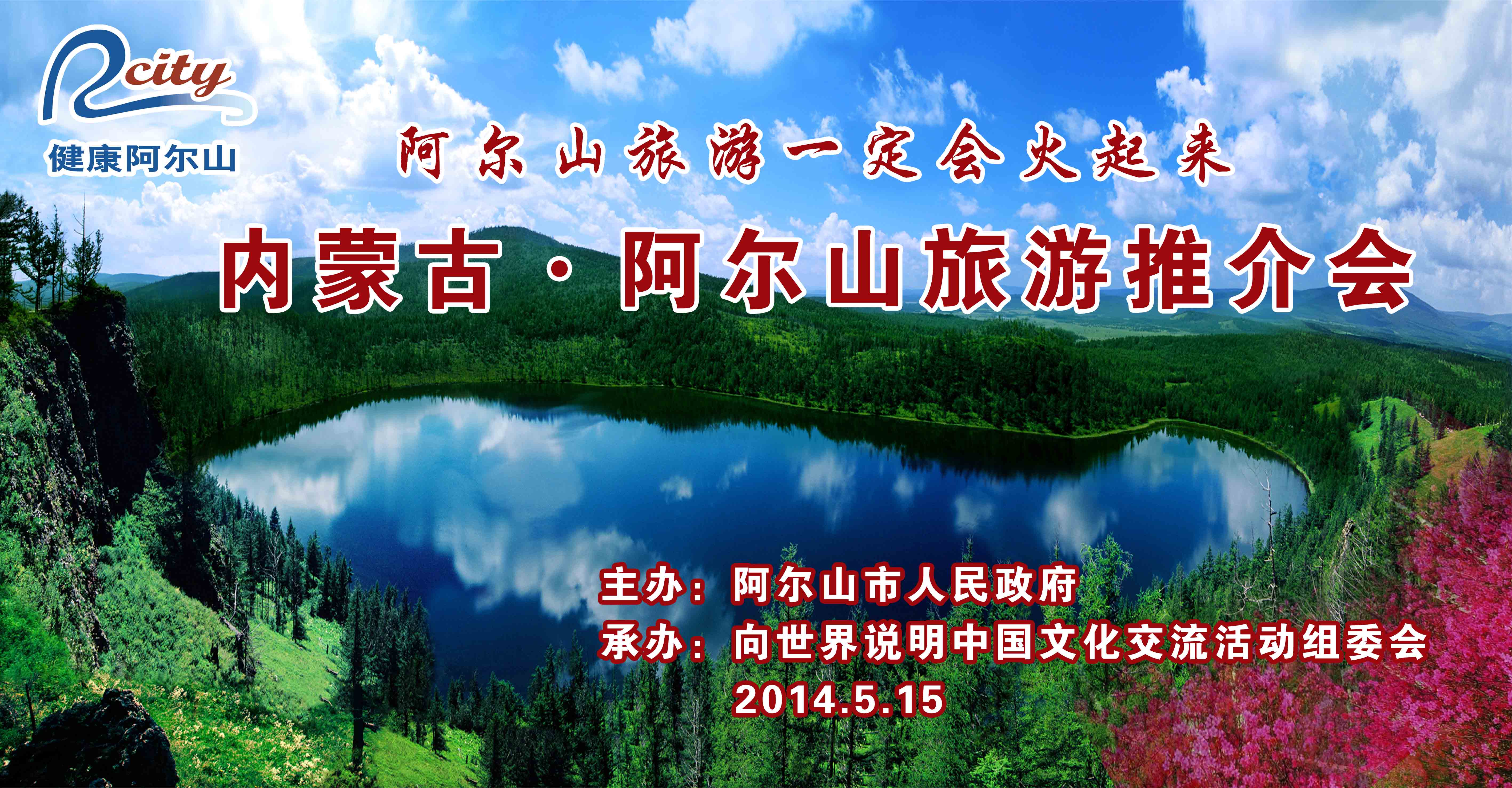 Cultural Exchange Activities of Presenting China to the World"---"The Most Beautiful China" Series Activities of Visiting Arxan, An Experiencing Area for Health and Ecological Civilization
"This is a small but exquisite and beautiful city". "Four seasons of natural landscape in Arxan are all beautiful". "Tourism of Arxan will surely usher in a brighter future". These are all praises delivered by Xi Jinping, General Secretary of CPC Central Committee during his special visit to Arxan on January 26th, 2014.
The full name of Arxan is "Arshaan", a word in Mongolian that means "holy hot water". The city settles in the northwest of Hinggan League in Inner Mongolia Autonomous, and stretches across the southwest of the Greater Khingan Range. Built from a development zone, Arxan was approved by the State Council to upgrade into a county-level city in June, 1996. Its administrative district covers 7408.7 square kilometers, bordering Mongolia for 94 kilometers. it is also euipped with an international port, Arxan, China-Song Beier, Mongolia. Governing four towns, Arxan has four sub-district offices and a population of almost 70,000.
Arxan has a good ecosystem and a picturesque environment. It is located in the Northeastern part of Inner Mongolia autonomous region, at the junction of the forested area of the The Greater Khingan Range, the Hulunbuir Grassland, Xilingol Grassland and Khorchin Grassland. Its forest coverage rate has surpassed 86%, and its green vegetation coverage rate, more than 95%. It has two national forest parks, a country-level geopark, a state wetland reserve and a national key scenic spot. Almost all the healthy elements such as forest, grassland, fresh air and sunshine are concentrated here, making Arxan the most attractive eco-tourist resort.
Arxan has unique geographical advantages and convenient transportation. Located in the economic zone of Northeast China and in the hinterland of the Northeast Asia, Arxan also serves as a bridgehead and outpost for eastern Inner Mongolia. Arxan- Song Beier Port is one of the five international ports that open to Mongolia. Designed to handle 500,000 passengers per year, the Arxan Airport is under operation with more airlines opened in succession. The city's trunk routes runs through north and south China. Its trunk road is first-grade road, laying between the city and scenic areas and among these areas. As a result, a three-dimensional transportation network is formed.
Having received many favorable policies, Arxan has a huge development potentiality. In recent years, under the support of the superior authorities, Arxan has successively become the country's major city for rejuvenating the frontier areas and bringing prosperity to people. It is also named Plot under Transformation from Resource-Exhausted Cities , the ecological protection and economic transformation area of the Greater Khingan Range and the Small Khingan Range, One of the Concentrated National Special Type Poverty Stricken Areas, State-level Poverty-Stricken Town, Old Revolutionary Base of the Inner Mongolia Autonomous Region. The city has followed the strategies of opening up Chang-Ji-Tu (Changchun City, Jilin City and Tu Menjiang City ), natural forest protection project, the strategy of revitalizing old industrial bases in northeast China, and the strategy of large-scale development of the western China. What's more, the city is recently chosen by China National Tourism Administration and the State Council Leading Group Office of Poverty Alleviation and Development as "the National Experimental Areas for Aiding the Poor through Tourism ". Their supports further boost the development of Arxan.
As an emerging tourist city of Inner Mongolia Autonomous Region, Arxan is an important spot in the middle of the world-class golden tourist route-- Arxan-Haila-Manchuria route. The city occupies an important position as a great place for spending holidays because it displays tourist scenery of northern frontier area. Arxan is endowed with various tourist resources with good combination. It keeps its original ecosystem without any alteration. There is beautiful ecological environment, wonderful lakes and mountains, world-famous holy water, rare volcano landscape, vast wetland and grassland, unique ice and snow resources. Therefore, the city will amaze its visitors by its primitiveness, natural beauty, wonders and diversified resources.
Arxan has wonderful mineral water resources. The four major mineral water group in Arxan are so big that even in the world's functional mineral waters, they are still the mammoths. In the meanwhile, Axran boasts many excellent springs. Besides, it has more than 100 cold spring, hot spring, warm spring and heated spring and baths with different temperatures and functions. Among them, Arxan Hot Spring Sanatorium, a national 4A level scenic spot, has 48 mineral hot springs. Only 2.5km away from the downtown area, there is a mineral hot spring named five li (with this distance of 2.5 km as its name)mineral water. It is a kind of drinking natural mineral water, full of essential minerals for the body such as lithium, strontium and selenium. Arxan hot spring has won the praise from General Yang Chengwu(new China's senior army general of PLA)as the "Holy Water and Magic Spring".
Excellent ice and snow resource are resulted from Arxan's location in cold temperate zone. From early in October, when snow begins to fall, to next year's April, the snow period in Arxan is so long that 350mm thick snow is of good quality. Along with its special landscape, Arxan has a natural advantage to hold winter activities and ice and snow tourism. Austrian skiing expert Optiz spoke highly of the perfect combination of the city, ice and snow, forest and hot spring and compared Arxan to "Swiss in the East". For this reason, Arxan has been chosen by General Administration of Sport of China as the training base for national team of free style skiing. Li Nina, Han Xiaopeng and many other athletes have received training in Arxan.
Magnificent relics of volcanoes. Arxan-Chaihe Scenic Spot has more than 200 square kilometers well-protected Shi Tanglin, the largest lava plateau in Asia. Some of the lava plateau landscape remain only in Asia. Specialists give it a name -- natural volcano museum and a living geological textbook. Now more than 50 volcanic cones, 7 high crater lakes, dozens of barrier lakes and 4 active volcano with spectacular landscape have been discovered.
Arxan is a port for foreign trade with vast business potentiality. With Inner Mongolia to the west, Arxan has a long border of 94 kilometers. There are only 40 kilometers away from downtown to urban area. On July 15th, 2013, Arxan-Songbeir Port officially opened. Arxan is not only an intersection connecting Arxan, China----Choybalsan, Mongolia Railway managed by the United Nation, but also the outpost for the fourth Eurasia land bridge. The area inside China is suitable for river rafting, fishing, horse racing and other tourist activities. On the other side, within the border of Mongolia, it is a world-class natural reserve with abundant animal and plant resources, determined to protect biodiversity of the country. In the future, the border tourism may play an important role in displaying exotic culture and foreign trade. On December 5th, 2013, approved by Ministry of Foreign Affairs, Ministry of Public Security and General Administration of Customs, China National Tourism Administration opened three border tourist routes, including a two day trip from Arxan to Dongfang Province Halahagaole Town, Mongolia; a 5-day-trip border tourist trip route from Arxan to Choibalsan City 5-day-trip border travel route from Arxan to Mongolia; The Entry and Exit Port is named Arxan. The project of border tourist opens up a new chapter for Arxan frontier tourism. Three border tourist routes link the tourist route in Arxan and Mongolia, forming an excellent tourist package of shared resources, enriching Arxan tourism and instilling powerful energy for tourism in Arxan.
In conclusion, Arxan is endowed with hot spring, mineral water, river, ice, snow, volcanic relics, forest grassland and revolutionary culture. The forest here is vast, grass is lush, stones are rare, poods are wonderful, springs are magical, lakes are excellent, snow is charming, and the water is aquamarine.